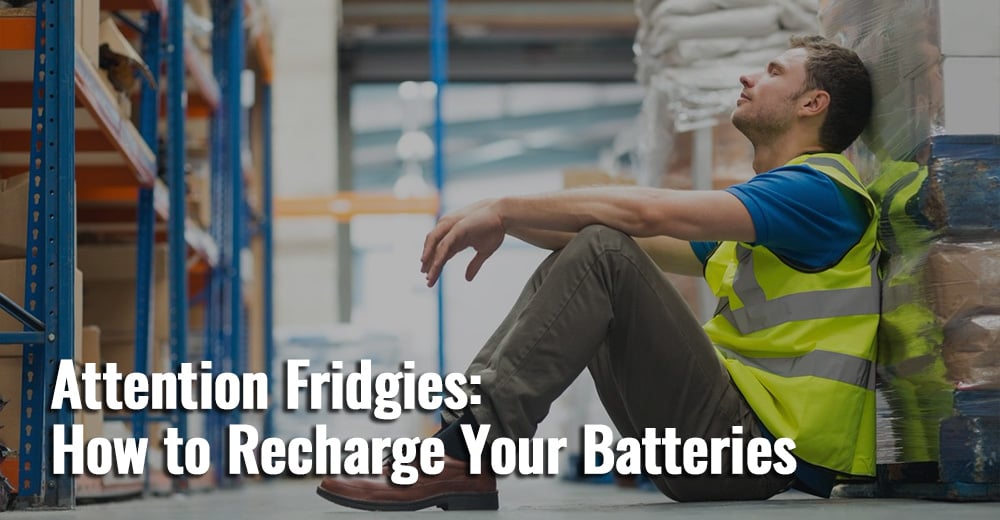 It's no secret that fridgies work hard – and after a long year on the tools it can suddenly catch up with you.
With holidays on the horizon, it's time for some well-earned me time.But while catching up with mates and watching cricket on the couch should definitely be on the radar, if you want to head back to work feeling refreshed and energised, there are a few other important things you should make time for.
In this article, we'll share 5 simple things you can do to recharge your batteries on your break, so you start the new year fit, firing and ready to go.
1. Switch Off Your Screens
These days, even us tradies spend a lot of time looking at screens - in fact, recent studies show that many adults spend 11 hours per day! While zoning out in front of TV or catching up on Facebook on your phone seems a good way to unwind, it's actually stimulating the brain and can have the opposite effect.
So, over the holidays, make an effort to switch off – go fishing, camping, have a barbecue or play some backyard cricket instead. That goes for your work phone too. Record a message to tell the world you're having a break and turn it off. You'll be glad you did.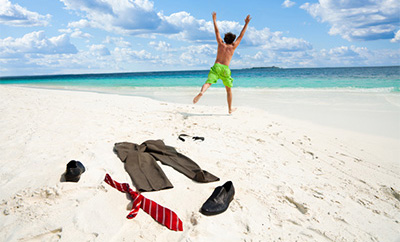 2. Get Away from the Hustle
There's nothing like getting away from it all to break the routine of the everyday. Spending a few nights on the coast or in the bush gets you close to nature, which is one of the best things you can do to recharge.
If you can't manage to get away these holidays, be sure to plan a few day trips instead. Head to the beach, organise a bushwalk or have lunch by a river. Even a few hours spent in the great outdoors will be beneficial.

3. Get Enough Quality Sleep
Sleep is so important to your health. Many tradies get up super early and stay up late, so if this sounds familiar, it's time to break the cycle. Your body grows and repairs while you rest, and most adults need around 7-9 hours per night to fully recharge.
If you're falling short of this regularly, not only are you tired and grumpy, you also increase the chances of weight gain and developing health issues such as diabetes type 2. Aim for eight hours of quality sleep a night - you'll be amazed at the difference it makes.
4. Exercise is a Must
We all know that exercise is good for you, so we won't harp on about it. Just remember, while working in a job that keeps you moving is obviously better for your body than sitting at a desk all day, it shouldn't be your sole form of exercise.
Find an activity that you enjoy, whether it's going to the gym, playing sport, swimming or anything else that gets your heart rate up and your whole body moving. You'll feel fitter, healthier and happier for it.
5. Moderation is the Key
It's fair to say that the festive season is a time when we tend to let our hair down and overindulge a little… or a lot! We're not here to spoil the fun and say that treating yourself on special occasions is off the menu. Just be sure your entire break doesn't turn into one long party.
Go easy on the mince pies and booze. The Heart Foundation recommends no more than two standard drinks per day, so use that as a guideline to keep yourself in check. Have fun but remember moderation is the key.
Final Word on Recharging the Batteries
After a year of hard work, you've earned a break – so enjoy! But do yourself a favour and devote some to recharging your batteries. Because a few small but well-chosen habits can really set you up for a happy and productive year.
Over to You
If you know of any other ways that to recharge the batteries or have a question about anything HVAC-R related, we'd love to hear from you! Simply comment below, give us a call or visit us on Facebook.