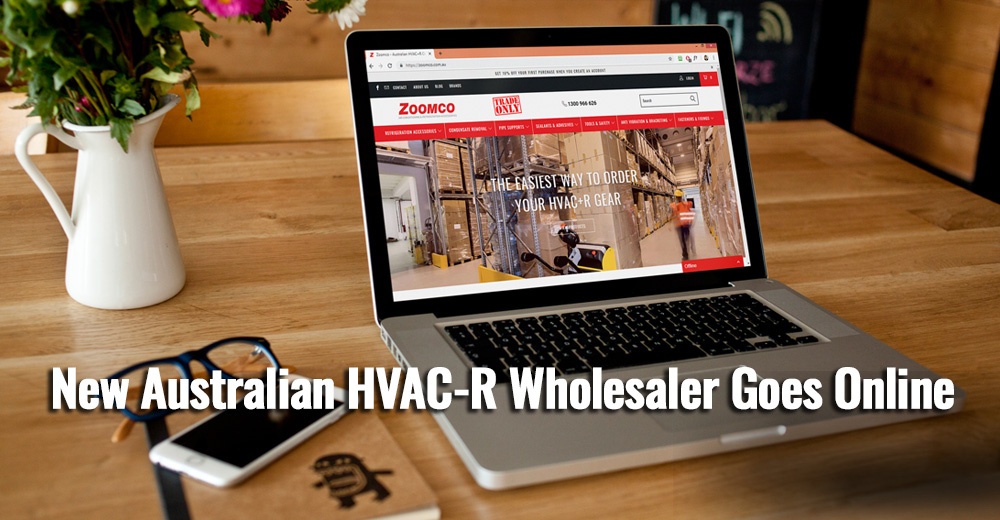 Fridgies of Australia have a good reason to be happy right now. There's a new online store that stocks everything a HVAC-R installer and technician could ever need – and the best part is, they'll deliver it free to your door, Australia-wide, with no minimum order.

Zoomco is a new online HVAC-R wholesaler, supplying a huge and growing range of air conditioning and refrigeration tools and accessories to fridgies across Australia.The team behind the business have been part of the industry for over 30 years, and have an intimate knowledge and love of everything HVAC-R. They're fridgies themselves!
With the growing trend towards online purchasing - almost 9.5 million Australians shopped online over the year to March 2018 on average once a month – owners Tim and Terry Eagle thought it was about time those in the HVAC-R industry had access to an online store that stocked everything they need. With strong growth of online B2B sales expected to continue, Zoomco are ready to ride the wave and respond to the needs of the HVAC-R market.
As Tim explains, "We know these days everyone is pushed for time, and fridgies are no exception. Who wants to drive miles to pick up a part in their lunch break or after a long day of hard work? Now you can order what you need on your mobile device throughout the day, or at home in the evening. Plus, you won't be out of pocket on shipping charges because your order is delivered free".
Zoomco's extensive range spans over 1000 products, including many items that until now, could not be purchased online, such as condensate pumps, anti vibration/bracketing and mounting systems. Product categories include refrigeration accessories, condensate removal, pipe supports, sealants and adhesives, tools and safety, anti-vibration and bracketing, and fasteners and fixings.
The website is easy to navigate and allows you to create an account, so you can login to keep track of your purchases. When you set up your account, you'll also receive 10% off your first order and will be the automatically notified via email about sales, giveaways, and other special offers.
A big point of difference is that, unlike many online HVAC-R wholesalers, Zoomco offers free shipping on every order, delivered to anywhere in Australia, with no minimum purchase required. Your order also comes with a 30-day returns window, so if things change and you no longer need your item, you can send it back, no questions asked. Items are shipped from their warehouse in Tullamarine, Melbourne and are dispatched on the same day when ordered before 3pm.
"Our aim is simple - to make ordering your HVAC-R tools and accessories online fast, affordable and hassle-free", says co-founder Terry Eagle.
Tim and Terry are both hands-on in the business, and providing a high level of service to their customers is another key focus. "We're not interested in being a faceless online store that has no contact with our customers. We're always happy to answer questions and offer advice to fridgies, over the phone, by email, on Facebook or even in person at the office", Tim explains.
Visit www.zoomco.com.au to create a free account and browse the online store.