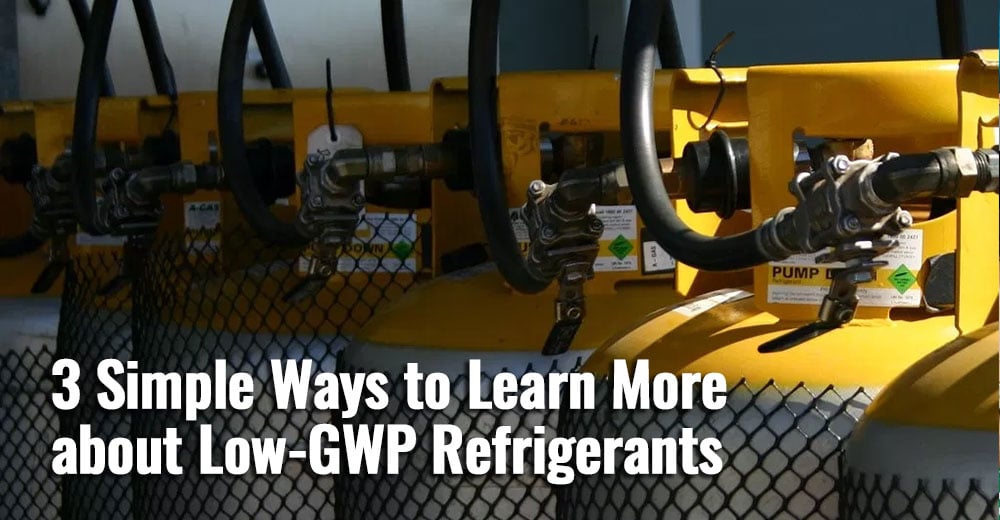 It's now been more than a year since the hydrofluorocarbons (HFC) phase-down officially kicked-off, and if you're not up to speed with the potential changes, it's time to get cracking.
One of the biggest challenges for fridgies in the coming years will be to keep up with evolving technology of new systems as they are introduced. An important part of this will be to expand your knowledge of the safe handling and management of low-GWP (Global Warming Potential) refrigerants as they become more widely used.
While the transition across the industry will be gradual, increasing your knowledge and skills now will set you up for success.
Whether you've been a fridgie for one year or twenty years, it's essential moving forward that you have the expertise to install, service and maintain systems using low-GWP refrigerants. So, if you're keen to take the initiative, and position yourself as a fridgie who's in the know, read on to learn 3 simple ways you can up your knowledge of low-GWP refrigerants.
1. Utilise Online Resources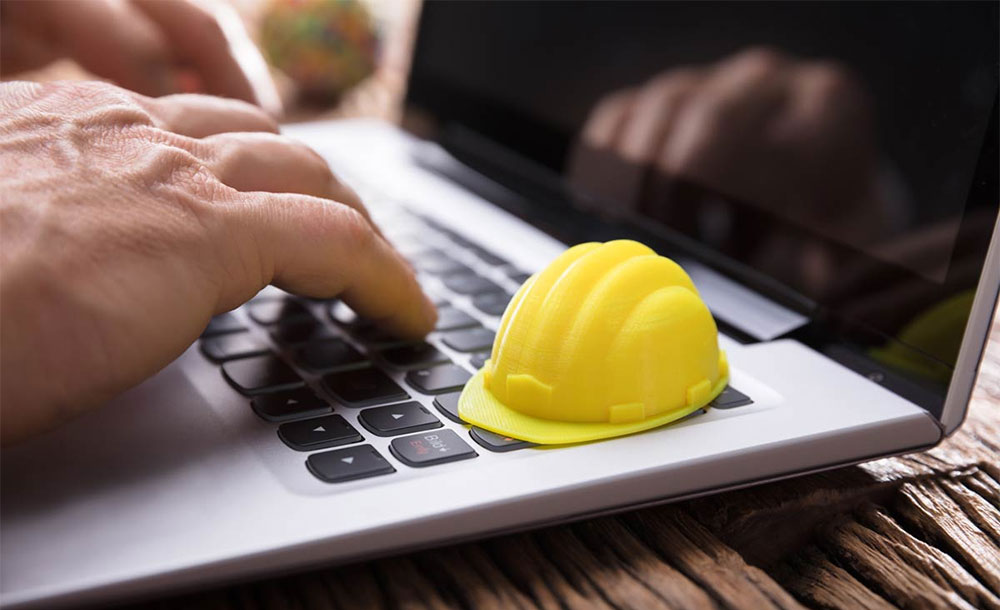 When it comes to increasing your knowledge, there's no easier way than jumping online and doing your own research. Just be sure you only head to reputable sites. There are some fantastic resources available, from articles to webinars, and more detailed guides, so you can get a good introduction to the various types of low-GWP refrigerants that will become widely used in the coming years.
A good place to start is to check out the recently updated free online Flammable Refrigerants Safety Guide produced by the Australian Institute of Refrigeration, Air Conditioning and Heating (AIRAH). It provides safety information for qualified refrigeration and air conditioning technicians on how to manage the risks associated with the use of flammable refrigerants.
2. Complete a Short Course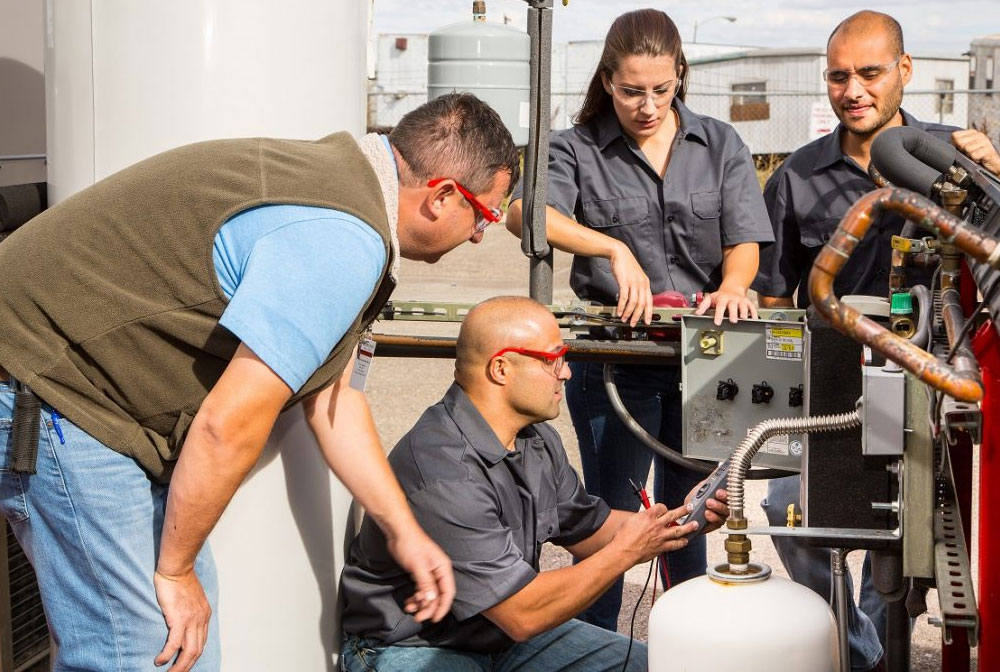 If you want to dig a little deeper and give yourself a comprehensive knowledge, completing a course is the way to go. There is now a good selection of nationally accredited modules on a range of low-GWP refrigerants including hydrocarbons, carbon dioxide and ammonia. They are available to study either as gap training for those already working as a fridgie or as an elective while completing your refrigeration and air conditioning trade qualification.
The Australian Refrigeration Council (ARC) website includes a list of national natural refrigerant competency standard units currently available with a brief overview of what they cover. You can search for your nearest training provider and see more detailed course info on training.gov.au.
3. Follow Industry News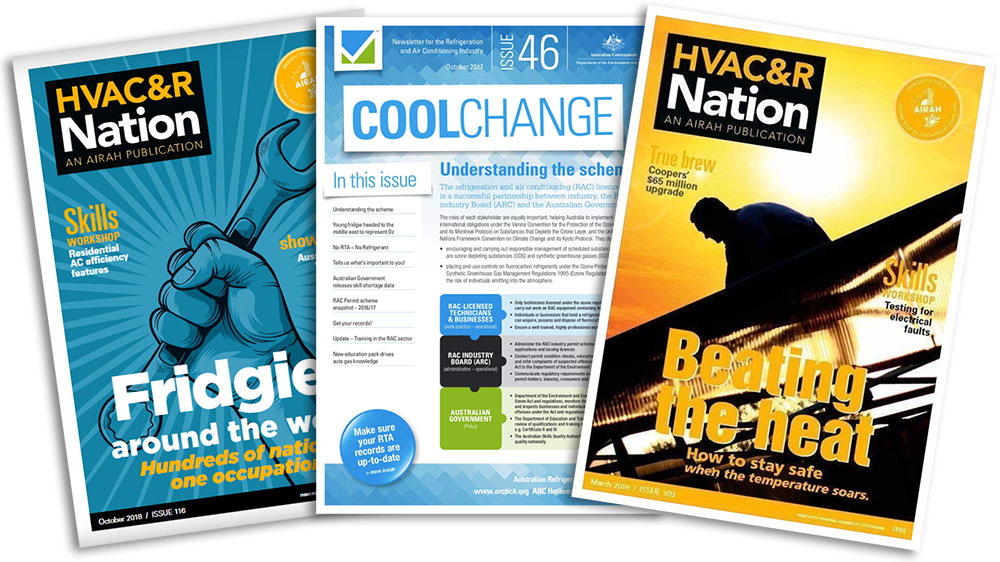 It's also important to keep up with the latest industry news, and you can do this in a few different ways. Check out the news page or blogs of industry leaders, and/or follow their Facebook pages. You can also get regular HVAC-R industry updates straight to your inbox or mail box by subscribing to relevant online or print publications.
There are some good free options such as the AIRAH eNewsletter or if you're a licensed technician, you can have the ARC's CoolChange quarterly newsletter delivered to your door. If you're like most fridgies who are flat out and short on time, a good habit to establish is to set aside an hour or two each week to read up on the news – otherwise, it's likely to get pushed to the bottom of your to-do list and you'll miss something vital.
Act Now and Position Yourself as a Fridgie in the Know
While it may seem like you've got loads of time up your sleeve before the HFC phase down really impacts your day, the truth is, the smart fridgies have already taken action and are well on their way to becoming experts on low-GWP refrigerants.
Because the question now is not if low-GWP refrigerants will become the norm in RAC (Refrigeration and Air Conditioning) systems but when – so don't sit back and wait for it to happen because you might just find yourself left behind.
Over to You
Have you found an online resource on low-GWP refrigerants or completed a course that you've found helpful and would recommend to other fridgies? We'd love you to share it by posting a comment below or visiting our Facebook page.