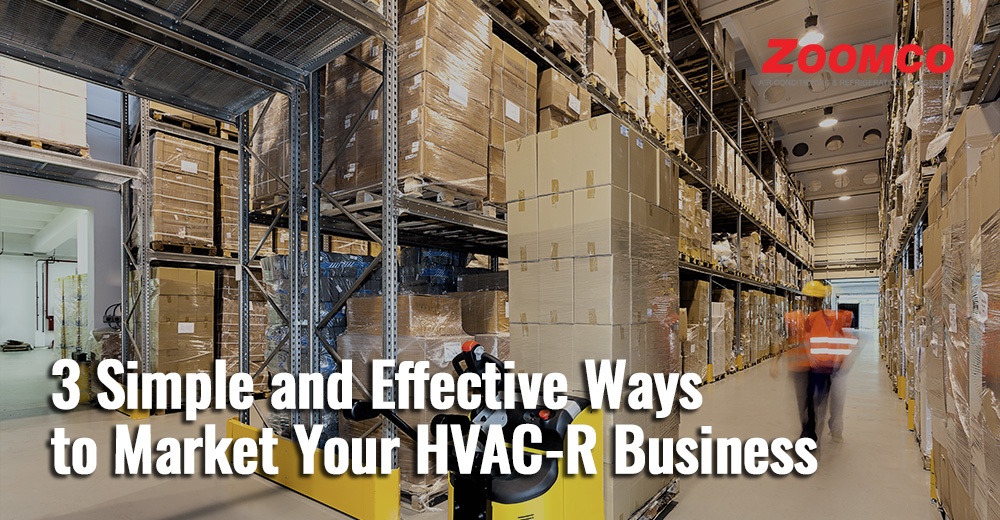 When you're busy running your own HVAC-R business, finding the time and energy to devote to marketing can be a serious challenge. Especially, if your budget is minimal and you don't know where to start!
The good news is, that marketing doesn't have to be complicated, cost a fortune, or take up too much of your time to be effective. In this article we'll share three simple ways to get your name out there and keep the phone ringing.
1. A Great Website is a Must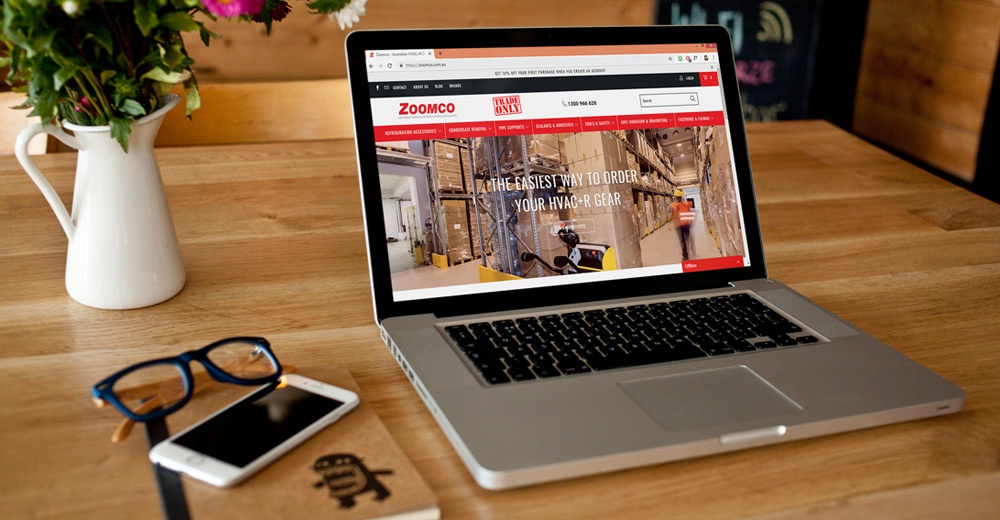 These days, most people look for trades and services online – so having a good website is essential. If you haven't got one yet, you can set one up yourself for a minimal cost. However, if your budget allows, paying extra for a professionally-built site is a worthwhile investment. Shop around, get some quotes and you'll find it's possible to get a quality website that looks the part, is Google-friendly, and is good value.
Your website is often the first impression potential customers have of your business, so when it's effective and sending the right message (i.e. you're the right fridgie for the job), it makes a massive difference to your bottom line. At a minimum, your website should have the following bases covered:
Professional design – If it looks a bit shoddy, your visitors will likely think your workmanship is the same. Choose appropriate colours and images that send a message that you're professional, trustworthy and know your stuff.
Relevant content – Clearly explain what you do, who you do it for and why you're the best in the business. If writing is not your strong point, ask a friend, or even better, hire a copywriter. When your website content is on the money, it attracts more traffic and converts more clients, so it's important to get it right.
.Easy to navigate – Can people find the information they need straight away? Make it easy for visitors by including separate pages for different services, for example installation, servicing and repairs. People don't have time to read through pages and pages to find something – they want to be able to click straight to it.
Mobile-friendly – Many customers search on the go, so make sure your site looks good and loads fast on a smart phone. Google also appreciates this, so it will also help you rank higher.
Blog articles – Although not an absolute essential, writing blog articles about relevant topics builds trust and credibility with your clients. It's also a great way to attract more traffic to your site and boost your Google ranking. So, if you're handy with a pen, or your marketing budget allows, give it a go.
2. Reach People via Social Media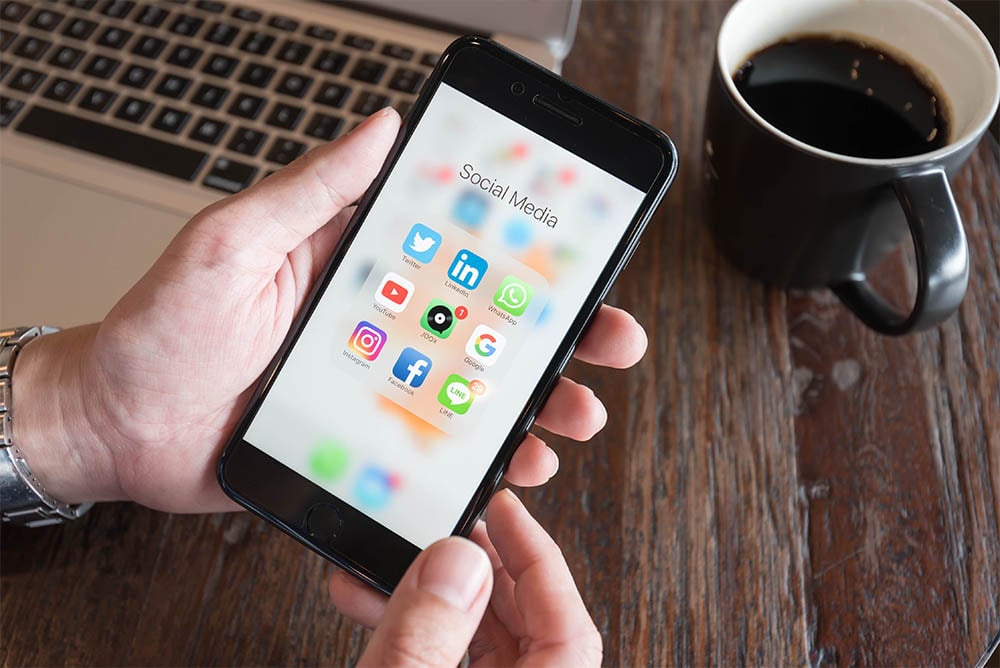 Facebook and other social media sites provide a fast, easy, and free way to connect with more people. It broadens your online profile and if you play your cards right, you can reach a large audience with minimal effort.
For most fridgies, Facebook is a good place to start a social media profile for your HVAC-R business, but feel free to branch out into others like LinkedIn, Instagram, or Twitter. Once you're set up, here are a few ideas about what to post:
Photos – Take a few happy snaps to showcase your best work – it's a great way to give people an insight into what you do. Just be sure to ask your client's permission before you go ahead and publish anything. You can also take pics of your team or special events that you attend, as this adds a personal touch that builds a connection with your followers.
Blog posts – If your website has a blog, use your social media sites to promote your latest article. You can also link back to previous articles and special offers too. This is a good way to direct your social media followers back to your website, where you can convert them into customers.
Industry news – Show people you're up to date with the latest industry news by linking to articles about HVAC-R trends and developments. Keep it relevant and interesting to the wider audience and you'll position yourself as fridgie who is informed and has their finger on the pulse.
3. Don't Forget Traditional Marketing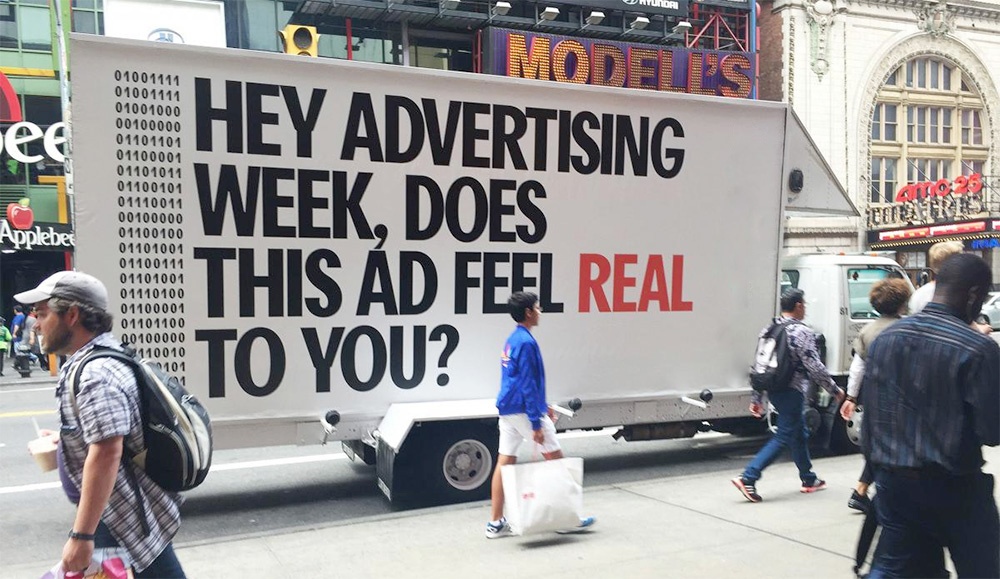 While online marketing is clearly important for the average fridgie, some of the best marketing results are found in the old-school tried and tested ways. Here are some of the most effective traditional marketing methods to try:
Local advertising – From placing an ad in the local newspaper, to hanging a flyer in the local café, letting people in your community know that there's a local tradie who can help solve their problem is still an effective way to get new business.
Local sponsorship – Sponsoring your local sporting club or community event is a win-win. You'll help them out with much needed dollars and you get some good value advertising that's targeted to your local community.
Vehicle signage – As a fridgie, you're likely on the road quite a bit, so make the most of this by getting some stickers made for your work vehicle to advertise your business.
Referrals and reviews – With all the fuss about digital marketing, there's still nothing quite as satisfying as getting new business from word of mouth. Do a good job, provide excellent service, offer affordable rates, turn up on time and clean up after yourself, and your customers will recommend you. It's also worth asking them to leave you a Google review, as many people are persuaded to make the call based on 5-star ratings.
Final Word on Marketing for Fridgies
When it comes down to it, most of us would rather get on with our job and let the marketing take care of itself. But the truth is, if you don't put some effort into getting your name out there, you're losing potential customers to your competitors. As you can see, it doesn't have to take up too much of your time – but when you do the basics right, it's well worth the effort.
Over to You
Do you have a marketing tip for HVAC-R businesses that has worked for you that we've missed? We'd love to hear it – simply post a comment below or drop us a line on our Facebook page!
Visit www.zoomco.com.au to create a free account and browse the online store.